Our mission
To provide an incredible biking experience created
for modern lifestyle at competitive prices.
JOBOBIKE E-bikes With Certificate
Jobo Europe cares about the highest standards so that our customers can be sure that they choose a product of the highest quality, the use of which will be safe. That's why we made sure that our e-bikes are properly tested and certified by TÜV, CE and RoHS.
For the last 20 years, JOBOBIKE has been producing electric bicycles for recognizable and global brands. Supporting the success of others helped us succeed after years of hard work, we are growing into one of the leading companies in the electric bicycle industry. JOBOBIKE - from an e-bike supplier, now becoming a JOBOBIKE brand. Thanks to the experience gained, we create unique electric bikes that perfectly fit into the modern pace of life, while helping connect people back with nature.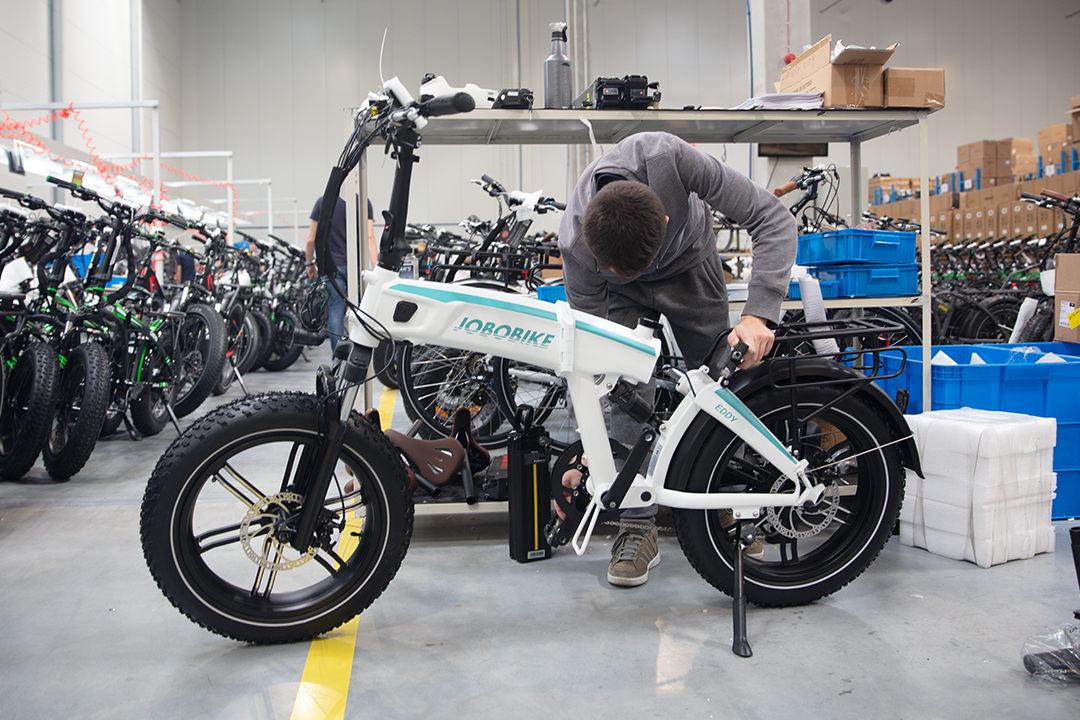 JOBOBIKE Factory
TÜV Rheinland is a company with over 140 years of tradition, operating almost all over the world. The TÜV certificate is a document confirming that a given product has passed safety and quality tests and meets the standards required for a given type of product. TÜV Rheinland conducts research and tests in an impartial and honest manner, thanks to which the certificates issued by TÜV are credible.
JOBOBIKE electric bikes have been tested to meet the requirements of the EN15194:2017 standard for electric-assisted bicycles (EPAC). This means that they met the criteria important for quality and safety, and their compliance with European and national standards has been confirmed.
RoHS (Restriction of Hazardous Substances in Electrical and Electronic Equipment) EU rules restrict the use of hazardous substances in electrical and electronic equipment to protect the environment and public health. JOBOBIKE electric bikes pass the RoHS test, because we focus on environmental protection and public health, and riding an e-bike not only provides exercise but also reduces carbon emissions.
We are glad that we can constantly develop and obtain further certificates that confirm the high level of performance of our products and guarantee their safety. We believe that the JOBOBIKE brand will be synonymous with credibility and excellent quality for you.