Comfort Inclusivity Safety
The Step-Thru is designed for girls who like to wear skirts, elderly people with limited legs, and any user who can easily sit on a bike saddle. Reduce your chances of falling with this frame. Step-thru electric bike, also called step-through e-bike, has become increasingly popular over the years.
Advantages of Step-Thru Electric Bike
The step-thru e-bike offers the rider the most upright riding position and is also the easiest e-bike for the rider to pass leg through the frame. Step-thru e-bikes are perfect for fun, daily commuting, leisure riding, and are suitable for everyone.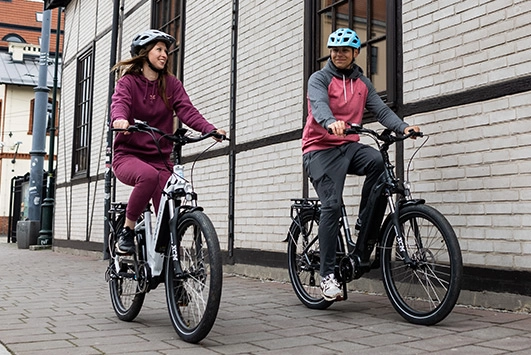 Unique Step-Thru Design
Step-thru electric bike features a very low-top tube, making it easier for riders of all ages to be able to get on and off the bike, especially the women who wear dresses.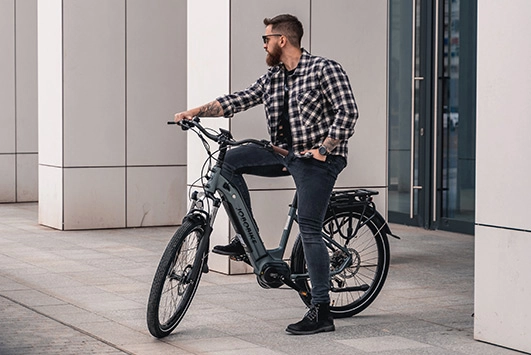 Elegant and Comfortable Appearance
The low-pedal electric bike frame usually has a very low top tube height, which is an ideal electric bike for women, beginners, people with bad knees, and older people. (It is also friendly to women in e-bike skirts).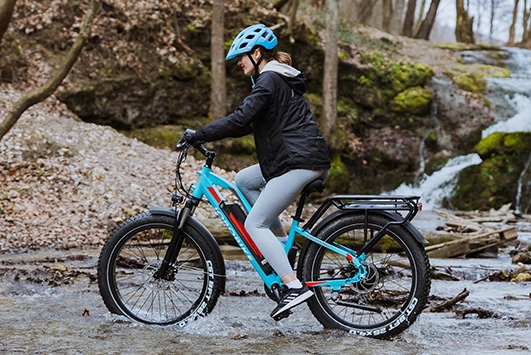 Security Guarantees
Less risk of stretching or tearing clothing during riding.
What is the difference between a step-thru e-bike and a high-step e-bike?

There is no different between these two e-bike, except the frame. The step-thru e-bike has a low frame, and it is easy for rider to ride on the e-bike. The high-step e-bike has a high frame. And the functions of the same model e-bike is same.
Who can choose to ride a step-thru e-bike?

At first, the step-thru e-bike is designed for women who like to wear skirts, but now everyone can choose step-thru electric bicycle. It is a great option for riders who is elder, or difficulty lifting leg or want to ease to get on the e-bike.
How do I ride when wearing a skirt?

Step Thru is very friendly for women who wear skirts. If you want to protect your skirt even more, you can install a chain guard.

In what environment are step thru models more suitable?

In contrast, city roads are more suitable for Step Thru, where you will frequently stop at traffic lights or for various unexpected situations. Step Thru can effectively prevent you from falling down when getting on and off your bike.