Whether you are looking for an alternative to public transport or simply want to get around. Commuter e-bikes are the perfect choice for you. Riding at your own pace is what JOBOBIKE is all about, and we are taking our designs even further.
Advantages of the Commuter E-Bike
Lighter, quieter, more beautiful. The Commuter E-Bike has a lightweight frame, minus the excess accessories, so that it is lighter and easier to ride. The low noise motor also optimizes the riding experience and avoids the nuisance of noise. The exquisite appearance also draws attention.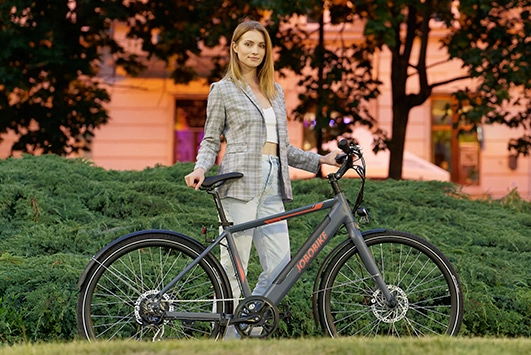 Go Further with Ease
The battery-powered motor makes it easier to tackle hills and headwinds which allows riders to travel long distances without breaking a sweat. It is also useful for commuters who need to cover longer distances.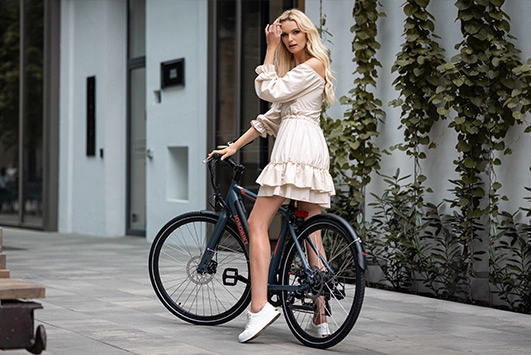 Safe and Easy to Use
The e-bike is equipped with reflectors, a headlight and brake lights that improve visibility and safety. JOBOBIKE e-bike meets national and European standards for electric bicycles, and our batteries are equipped with a BMS system that protects the battery from overheating and overcharging.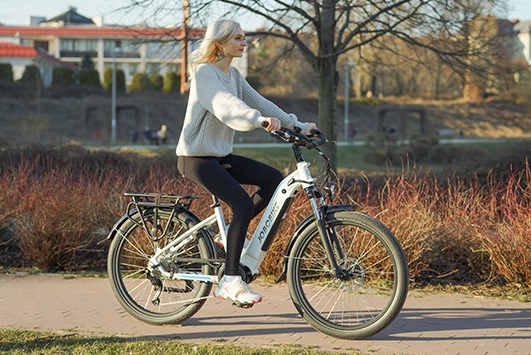 Save Much Time when Facing Traffic Jams
The extra power, coming from the electric motor, allows you to cover further distances in less time and without using a lot of force. This saves time, especially since you can bypass the traffic jams that often form in cities during rush hour, and get to work in a dry and clean shirt.
What Kind of Commuter Bike Do You Need?

Make sure of the following 4 points before buying.

1. Distance: How far do you plan to ride each day?

2. Terrain: What type of surface will you be riding on?

3. Comfort: How comfortable do you want your ride to be, and are you willing to give up some speed for a more comfortable ride?

4. Rack Compatibility: Are you going to install a front or rear rack for your bags?
Who is suitable for commuter e-bike?

Commuter bikes are suitable for people who commute to work in the city and the commuting time does not exceed half an hour.
Why choose a commuter e-bike?

Stay away from traffic jams caused by cars, and save time effectively in short-distance movement. It is more environmentally friendly and cheaper than driving a car.