More Power When Carrying Loads
No matter where are you riding, Jobobike will take you
there.
The Practical Cargo: More Power When Carrying Loads
The demand for Cargo models is increasing dramatically in the world. To meet the needs of people on their daily journeys, they looked for a way to travel with a higher load capacity, and JOBOBIKE Cargo was born.
Advantages of Cargo
The main advantage is the low cost of transport. As an electrically powered vehicle, it is much cheaper than a car for the same load capacity and helps to protect the environment.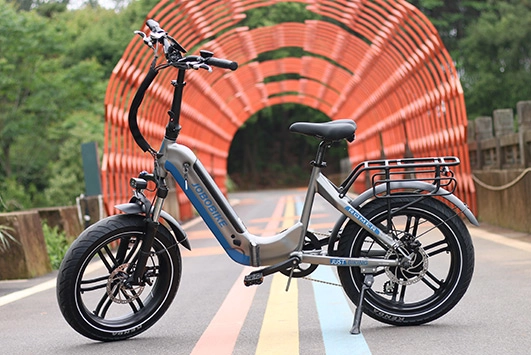 Great Choice To Enjoy Family Leisure Time
With the ability to carry up to two children, cargo e-bikes are abundantly useful and efficient. Riding a cargo e-bike with family on weekends is a great choice to enjoy family leisure time. Also using a fraction of the parking space needed for a car, cargo e-bikes are a cheaper and safe alternative to daily car trips for families.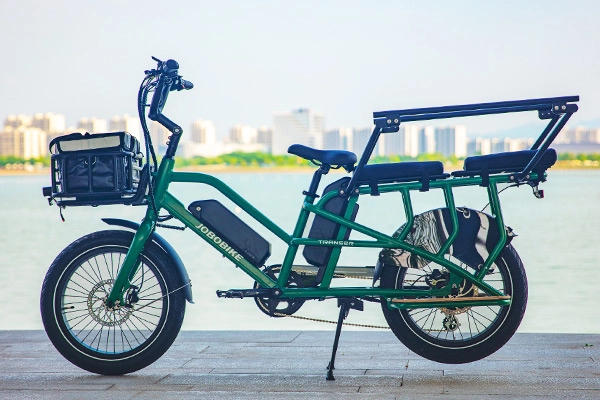 Dual-Batteries, Ride Further
JOBOBIKE cargo e-bikes are designed for two batteries, which means one e-bike is equipped with two batteries. The dual-batteries system allows riders to ride further, and no longer have to worry about the low battery.
How far can a cargo e-bike travel on a single charge?

The range of a cargo e-bike can vary depending on the battery capacity, the terrain, the rider's weight, and the level of assistance used. In general, a cargo e-bike equipped with one battery has a range of 30-100 km on a single charge; a cargo e-bike equipped with two batteries has a range of 60-200km on a single charge.
How fast can a cargo e-bike go?

JOBOBIKE e-bikes are fully compliant with EU standards and have a maximum speed limit of 25km/h and a throttle assist speed of 6km/h (if they have throttle).

How much does a cargo e-bike weight?

Our is a rear cargo e-bike, and the total capacity is 140kg, and the capacity of the rear rack is 50kg.
Are there any safety hazards for riding with a full load?

Cargo is designed for freight transport and is usually not a safety hazard as long as you use it within the permitted load and do not overload it.
Can Cargo models carry people?

Yes, you can, provided you buy and install the right child seat correctly.