Our mission
To provide an incredible biking experience created
for modern lifestyle at competitive prices.
JOBOBIKE at the EUROBIKE 2023
JOBOBIKE, as a promising company in the field of electric bicycles, is participating in the EUROBIKE 2023, in Frankfurt.
Hello, everyone, I am pleased to report some good news.! We inform you that JOBOBIKE, an outstanding manufacturer of innovative electric bicycles, will participate in the EUROBIKE trade fair. This is an exceptional opportunity to showcase our latest solutions. This year's edition of the trade fair will take place at Messe Frankfurt GmbH, located at Ludwig-Erhard-Anlage 1, 60327 Frankfurt am Main.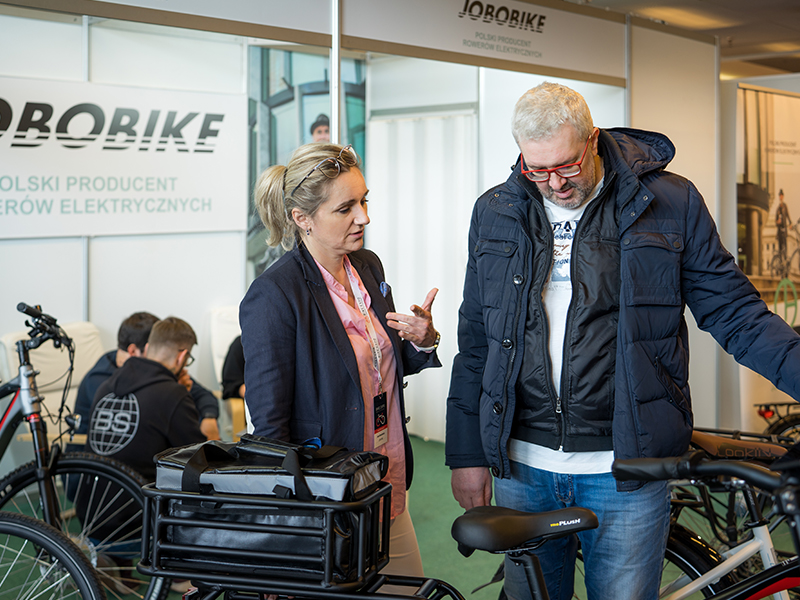 JOBOBIKE Team and Customer
We invite you to visit our stand in Hall 9. We look forward to your attendance so that we can present our latest products to you. To easily find us, please take note of our stand number: B03. The EUROBIKE 2023 will take place from June 21 to 25, so we strongly recommend that you plan your trip and reserve time to meet with the JOBOBIKE team.
During the fair, you will have a great opportunity to familiarize yourself with the latest models of our E-bikes. They are distinguished not only by innovative design, but also by high comfort, safety, and performance. Whether you are a cyclist who enjoys leisurely rides or are looking for an eco-friendly means of transportation to work, we will find the perfect solution for you.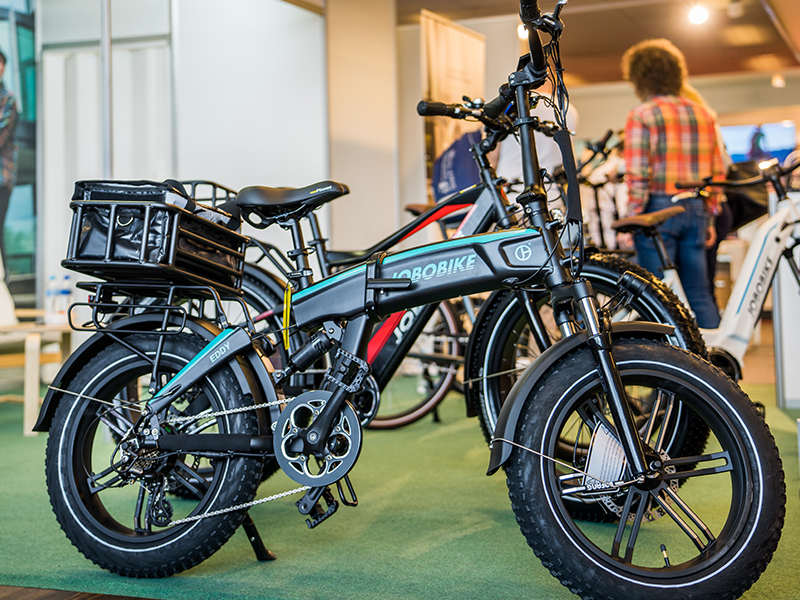 JOBOBIKE Eddy
The EUROBIKE not only offers a great opportunity to learn about the latest trends in the bicycle industry, but also an excellent place to make valuable contacts with industry experts. Our team will be available at the stand throughout the duration of the fair to answer any questions, provide professional advice, and introduce you to our full range of bicycles. Messe Frankfurt GmbH, located in the heart of Frankfurt am Main, provides the ideal setting for the EUROBIKE. The spacious exhibition halls offer comfortable situations for both exhibitors and visitors and create an atmosphere that promotes discovering new solutions and inspiring conversations.
We look forward to offering attractive offers and special promotions to all visitors to our stand. The team of JOBOBIKE experts will answer all questions, provide advice on selecting the right electric bicycle model, and share their passion for ecological mobility.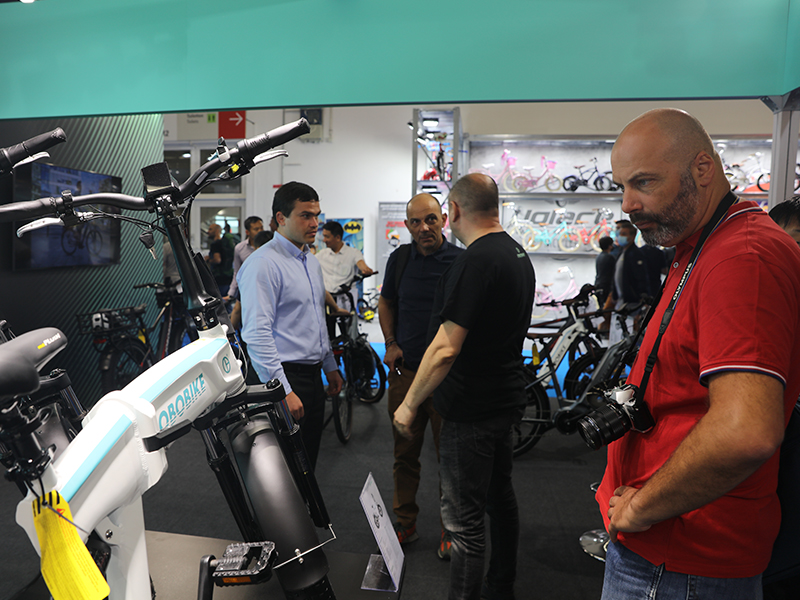 JOBOBIKE at the exhibition
EUROBIKE is the central platform for the bike and future mobility world. It plays an important role in transforming the energy and transport sector, driving social change and setting new standards in the areas Sport, Leisure, Health and Mobility. We are proud to be a member of this prestigious event that attracts bicycle enthusiasts and professionals from around the world. Please discover the innovative electric bicycle JOBOBIKE at Messe Frankfurt GmbH and open up new travel possibilities.
We cordially invite you to visit our stand and join us on this exciting journey. Experience the latest revolutionary solutions for electric bicycles and share our passion with us at the Eurobike 2023 trade fair. We look forward to seeing you there!