Our mission
To provide an incredible biking experience created
for modern lifestyle at competitive prices.
JOBOBIKE's 4th Anniversary
JOBOBIKE celebrates its 4th Anniversary and offer a unique promotion.
Today JOBOBIKE celebrates its 4th Anniversary - a special moment that we would like to celebrate with you.
In these four years, we have continuously developed our products and our distribution network. In the meantime, we have achieved extraordinary things: The number of our partners has increased from 0 to 200 throughout Europe.
Every e-bike that left our production halls was an expression of our commitment to creating outstanding mobility solutions. Passion, creativity and a relentless pursuit of excellence have led to an extraordinary number of over 20,000 bikes sold in two years, used by more than 2,700 users.
With passion, creativity and a relentless pursuit of excellence, we have created a range of ebikes that are not only functional but also set the standard in the industry. Our social media community now has more than 50,000 fans - a testament to how much we inspire and promote an active lifestyle.
The quality of our products is the result of meticulous attention to detail that starts with the concept itself and ends with the final stage of production. What started as a dream is now a reality - JOBOBIKE bikes are on the road all over Europe.
Our success would not be possible without you - our customers, partners, suppliers and employees. Your support, trust and loyalty are invaluable to us. It is you who make our work meaningful.
We would like to celebrate this special birthday in a way that expresses our gratitude. From 15 July to 15 August, we are offering a unique promotion with up to 300 euros off selected JOBOBIKE bikes. But that's not the end of the good news. We are pleased to announce that we have added three new models to our range: Commuter, Transer and Romer. The latter was designed especially for the birthday and features a unique and distinctive design. It is our way of saying thank you for the four years we have spent together.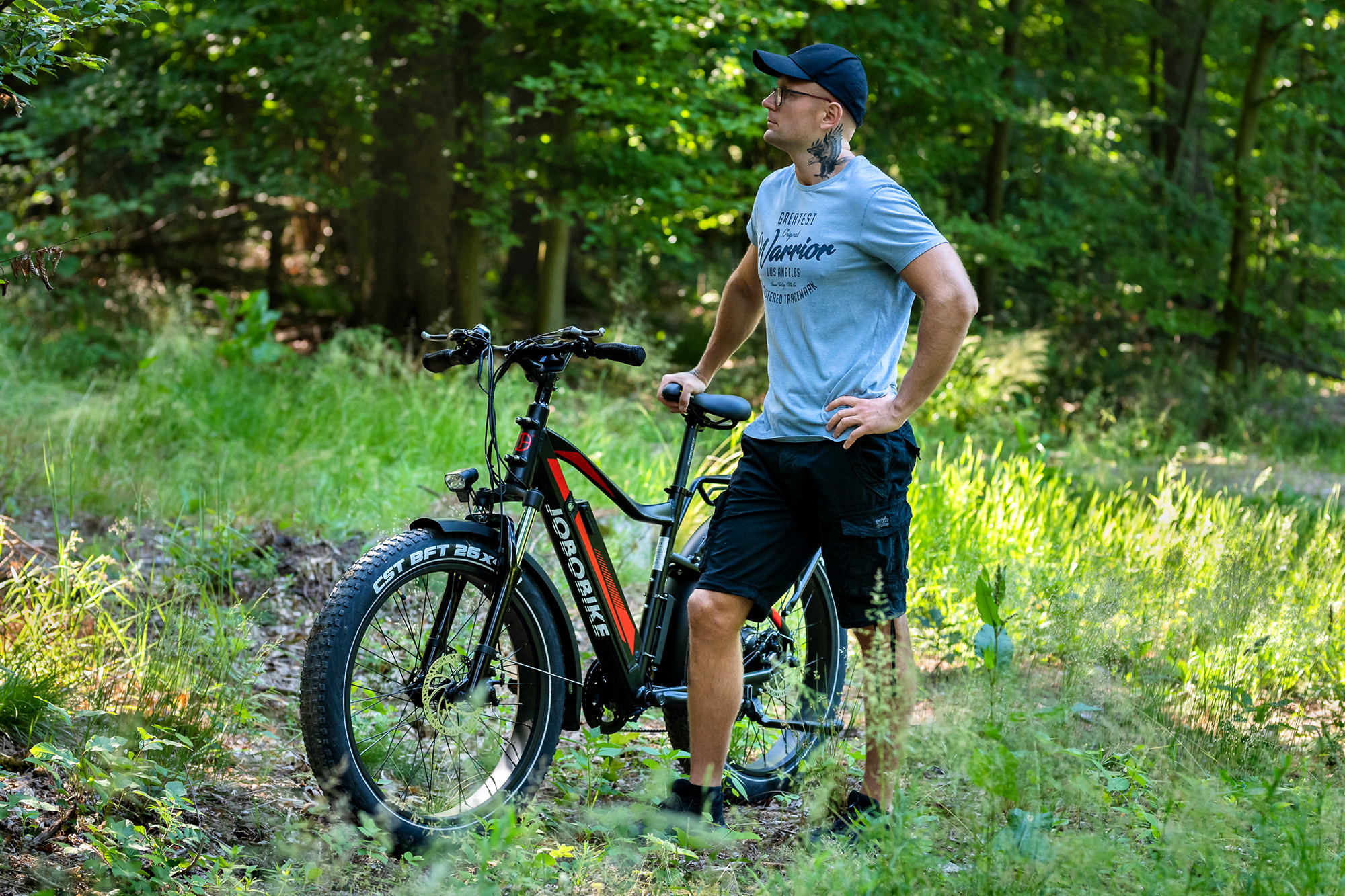 JOBOBIKE Robin
Today we look back with pride at what we have achieved, but we look to the future with even greater enthusiasm.
Thank you for accompanying us, supporting us and inspiring us to continue to grow. The 4th birthday of JOBOBIKE is not only an occasion to celebrate, but also to share the passion and joy of cycling. Happy birthday, JOBOBIKE !