Our mission
To provide an incredible biking experience created
for modern lifestyle at competitive prices.
Pedaling through Success
The JOBOBIKE team recently participated in the EUROBIKE 2023.
The JOBOBIKE team recently participated in the EUROBIKE fair of 2023, where passionate cyclists, consumers, and hundreds of companies gathered to find ideal bikes and accessories and to learn about the latest trends and technologies.
Our models aroused immense popularity and captivated the attention of visitors throughout the exhibition. Our new Cargo E-bike Transer, the electric utility bike Romer, and the Citybike Commuter sparked great interest and stole the show at the exhibition, capturing the attention of industry professionals and cycling enthusiasts alike.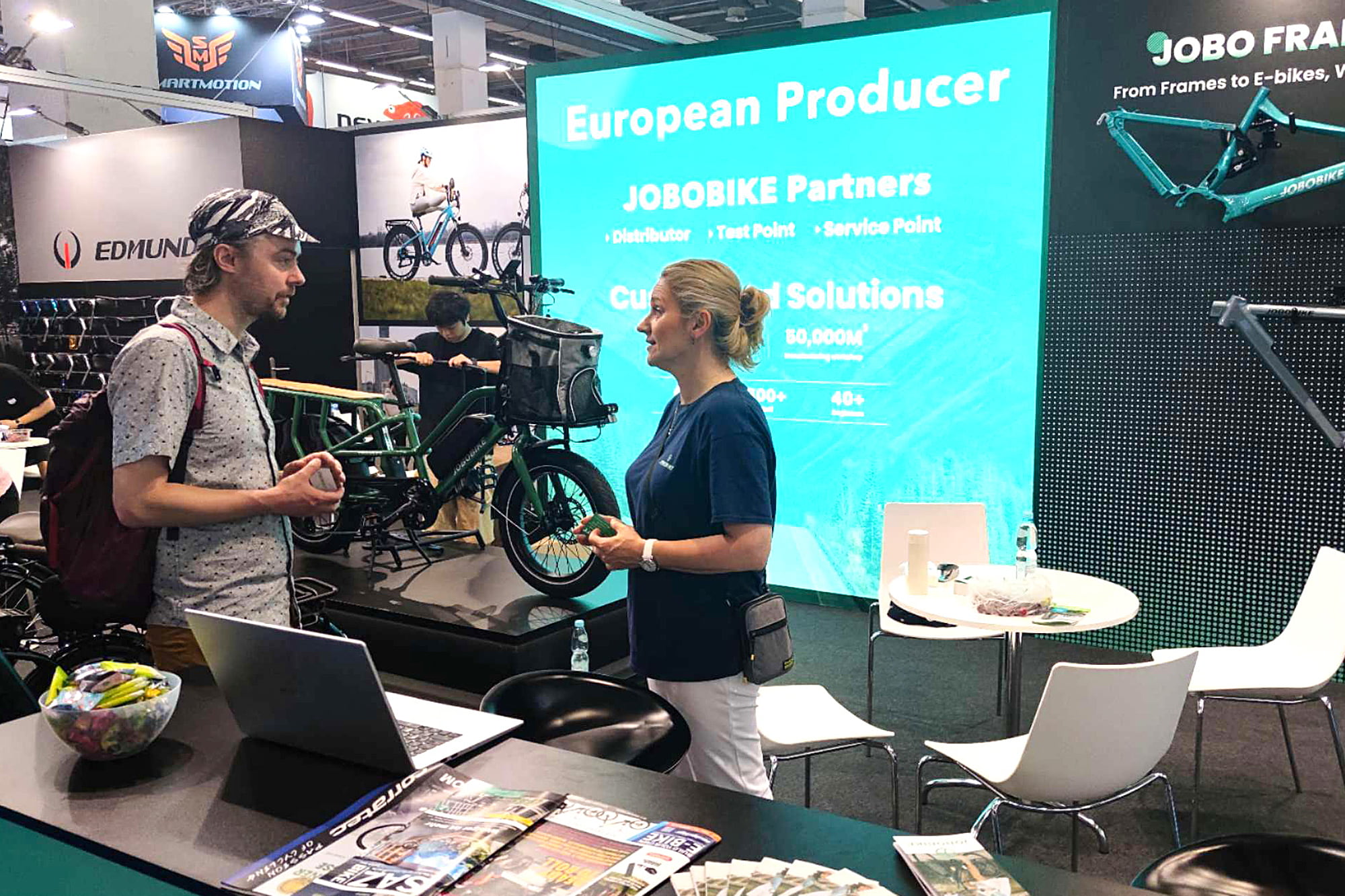 JOBOBIKE team at the exhibition
The Transer received considerable admiration for its innovative design and practicality. Capable of revolutionizing urban logistics and transportation solutions, our Transer Cargo model elicited an overwhelming response. This reaction reflects the industry-focused trend towards environmentally friendly alternatives.
Compared to a conventional fat bike, the Romer ensures strong grip and balance, but enhances it with a straddle-designed frame structure to make it suitable for more riders. The foldable design increases practicality and convenience at the same time. Many visitors were also satisfied with the performance and appearance of the Romer, resulting in numerous orders.
The Commuter is the newly designed electric city bike from JOBOBIKE. With its sleek frame, spacious new Samsung battery, hydraulic disc brake system for a safe and comfortable ride, as well as a 7-speed Shimano gear system, the JOBOBIKE team has engaged extensively with visitors on the latest design of the Commuter. Providing a mode of transportation for a larger number of people, it is an attractive alternative to protect oneself from air pollution, especially in urban areas.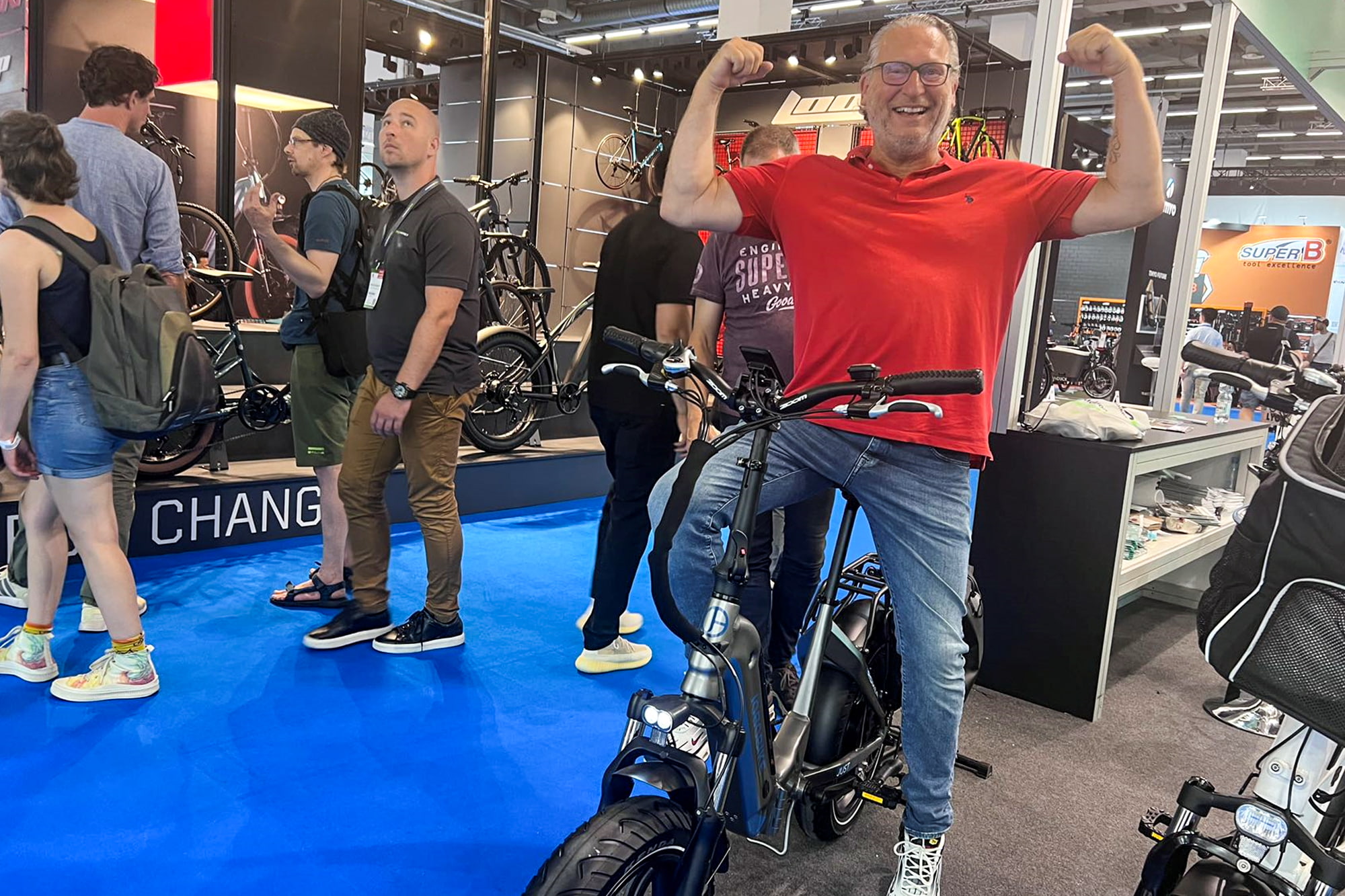 JOBOBIKE Romer
We would like to express our heartfelt gratitude for the overwhelming feedback and enthusiastic participation in the exhibition. Thank you to all who accompanied us in such great numbers and made this event a resounding success. We are sincerely grateful for the numerous fruitful meetings and valuable relationships that emerged during the exhibition. The professional conversations and networking opportunities were of immeasurable value and contributed to promoting growth and collaboration within the industry.We would also like to thank the joyful atmosphere and sense of camaraderie that was felt at the event. The exhibition was not only a platform for business interactions, but also a source of joy and pleasure for all involved.
JOBOBIKE is looking for business partners around the world. We offer our partners the back-office support including various kinds of advertisingmarketing materials and technical support. We have a professional factory and technical team, JOBOBIKE electric bicycle products sold all over the world, in Asia, in Europe, in North America.
There are numerous possibilities of cooperation with JOBOBIKE.
1. Becoming our distributor, which is the most valuable way to cooperate with us.
2. Become our test point, as long as you have a shop.
3. Become Drop-Shipping, this is very cost-effective if you are wired online sales channels.
4. Become our Affiliate Program, which is a low-cost way of cooperation.
5. Be A Service Point, and you can make money by serving our customers.
If you want to know more, we show you our business proposal.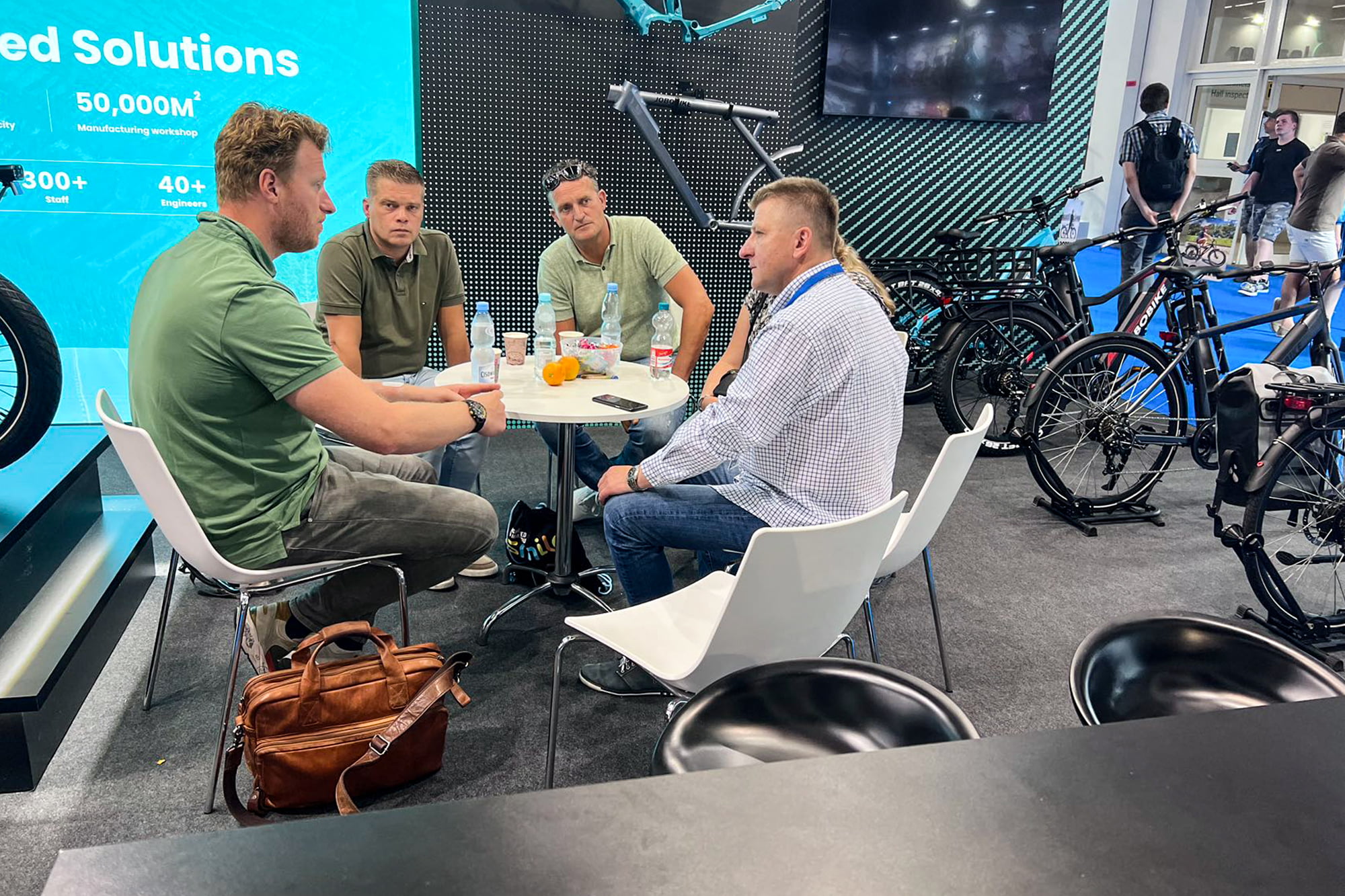 JOBOBIKE Consulting Team
Once again, we express our deepest gratitude to all who contributed to the success of this exhibition. Your presence, commitment, and support played a crucial role in creating an unforgettable and fulfilling experience for all.