Help Center
Search our knowledge base or browse our topics below
Assemble Video
Step 1 Before opening the box
Record the exclusive bike information on the side of the box with your phone. Make sure it is with correct direction and without serious damage.
Step 2 Unpack the bike
Open the package and take out all of the parts. Be careful of not missing even a little piece of part.
The parts shall include:
| | |
| --- | --- |
| Front Wheel | Front Fender |
| Manual | Charger |
| Keys (2 identical) | Headlight |
| Quick Release | Pedals |
| Toolkit | Display |
Step 3 Unfold the E-Bike Frame (If you buy a foldable Sam)
3.1 Stand at the left side of the bike.
3.2 Lift the buckle, close the e-bike frame together, rotate the buckle to the other side and then lock it.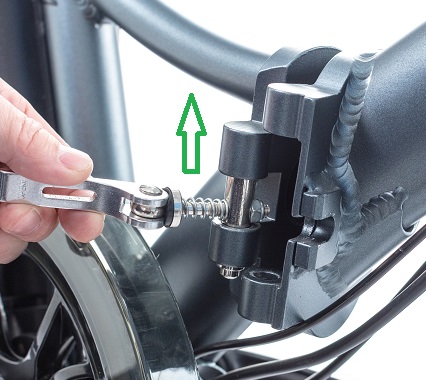 Step 4 Unfold the kickstand to make the e-bike stand up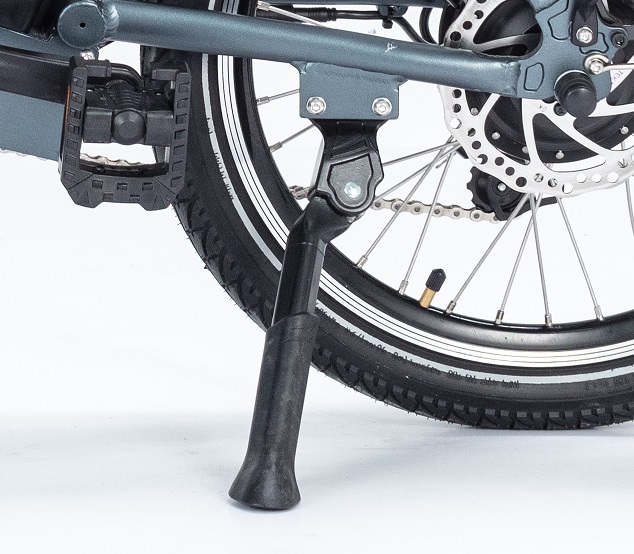 Step 5 Unfold the stem
Lift the stem up and lock it with the folding clasp, then fix the folding clasp with the plastic buckle.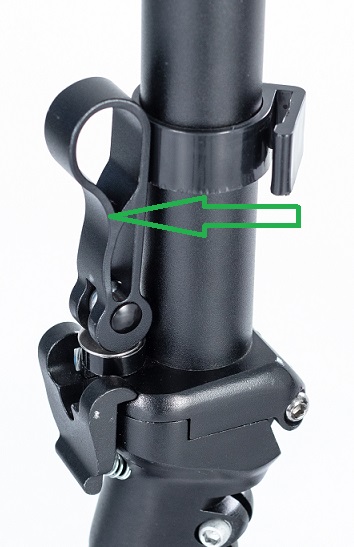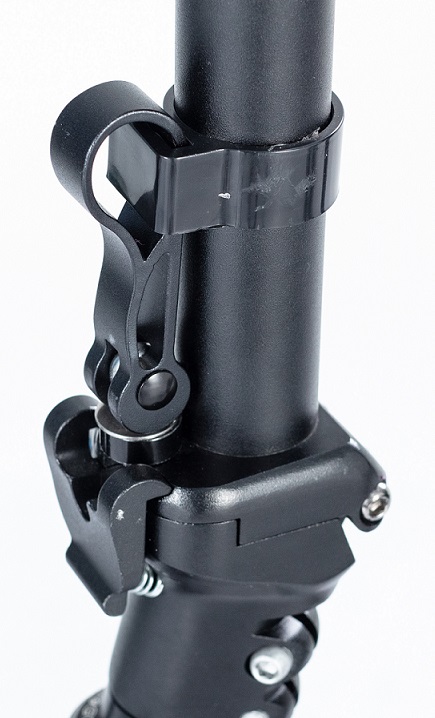 Step 6 Adjust the angle of handlebar
Adjust the handlebar to a proper angle and fix the screws with a wrench 5# hexagon. Make sure the two screws are fixed tightly.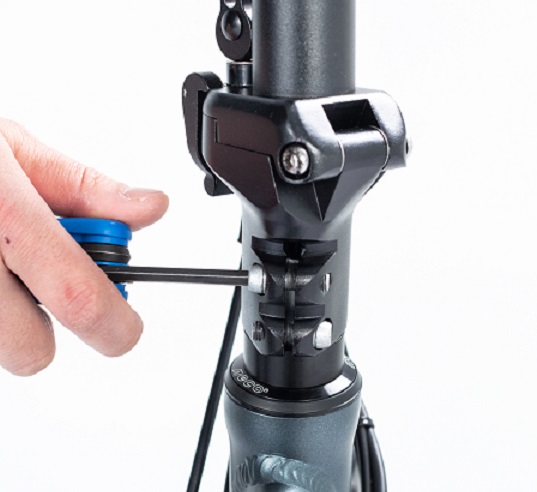 Step 7 Adjust the saddle height
Move the saddle up or down to your desired saddle height. Do not raise the saddle post exceeding the minimum insertion mark on the saddle post tube. Close the quick release lever and make sure the lever is tighten enough when locking the saddle post.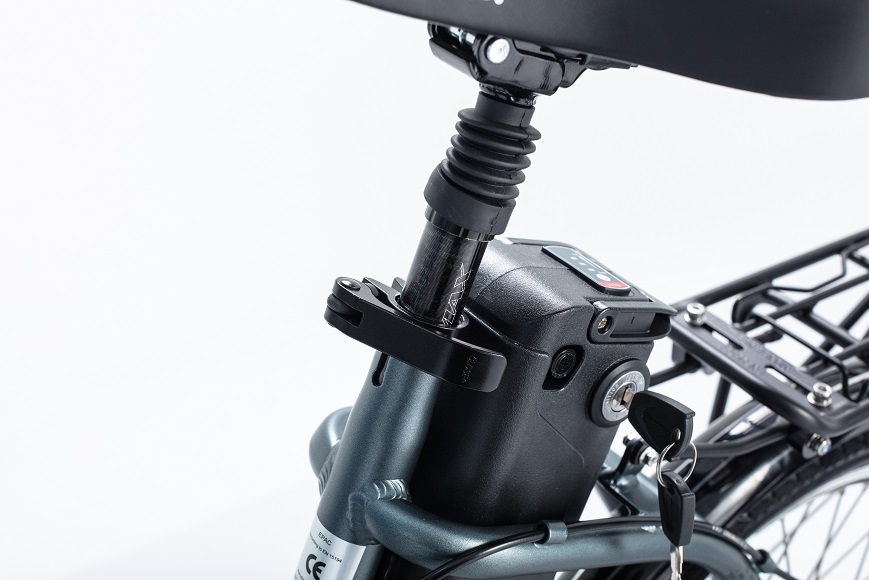 Step 8 Unfold the pedals
Pull the pedals outside as the figure shows.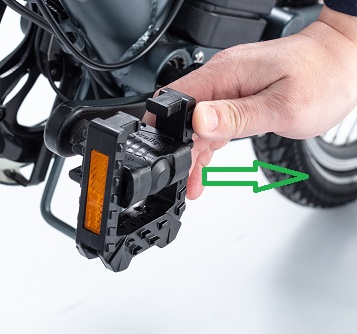 Step 9 Inflate the tyres
Check whether the tyres beads and tyres are evenly seated on the rims. Use a pump with a Schrader valve and pressure gauge to the recommended pressure indicated on the tyre sidewall.
Note: Do not over inflate or under inflate tyres.
NOTICE: Both wheels must be properly settled before operating your bike.If you are not able to assemble your bike, please contact us or look for help from a certified, reputable local bike mechanic.Ensure all hardware is tightened properly. Also ensure that all safety checks in the following sections are performed before the first use of the bike.
Minors are prohibited from riding.